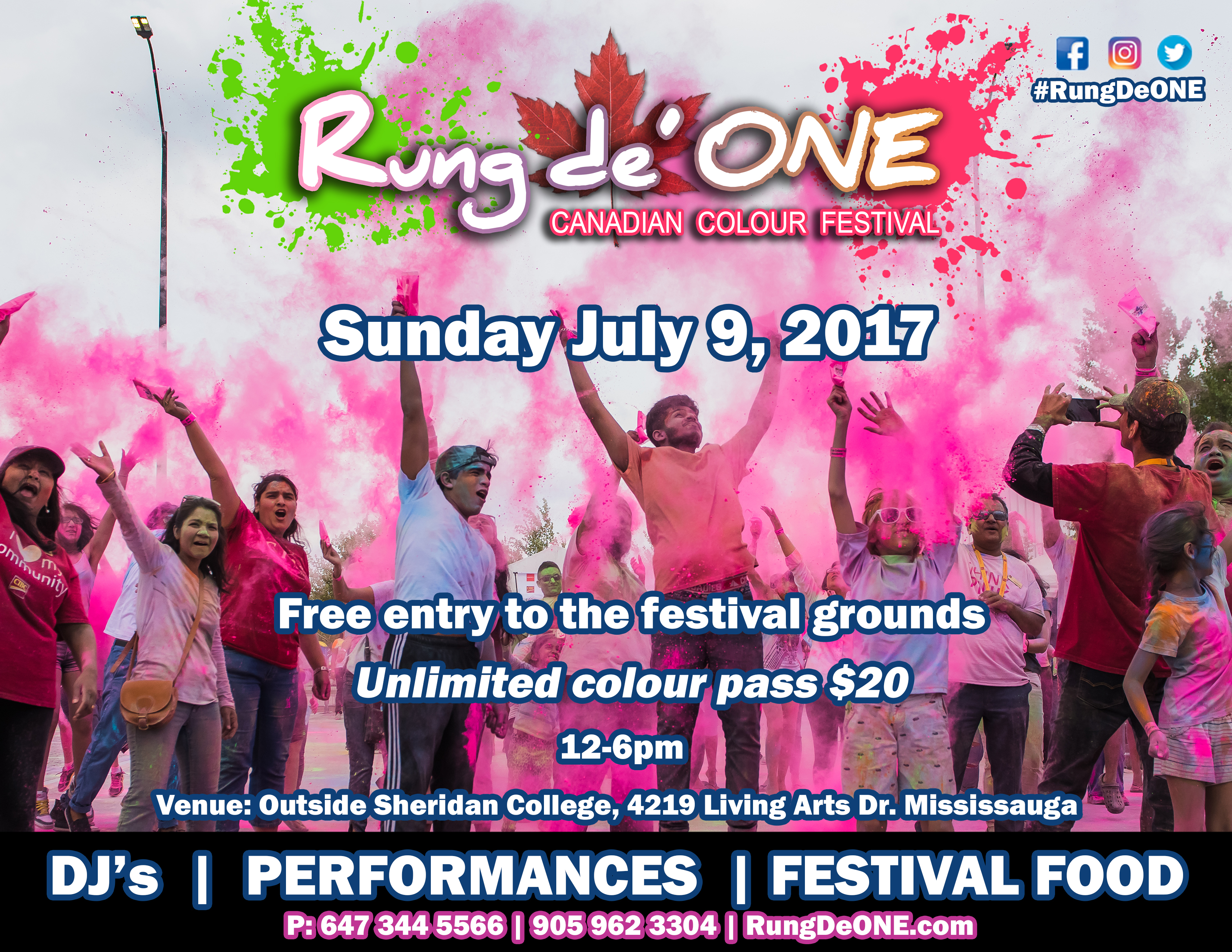 Rung de' ONE is a colourful celebration of Canada's multicultural tradition.
A pioneer interactive festival, which uniquely celebrates being Canadian by embracing the spirit of unity in diversity.
July 9 is the day where you get to
PLAY OUTDOORS WITH COLOUR powder,
INDULGE in festival food,
DANCE to your favourite tunes &
ENJOY with fellow Canadians
See you at #RungDeONE
Come in your whites and we'll colour it for you!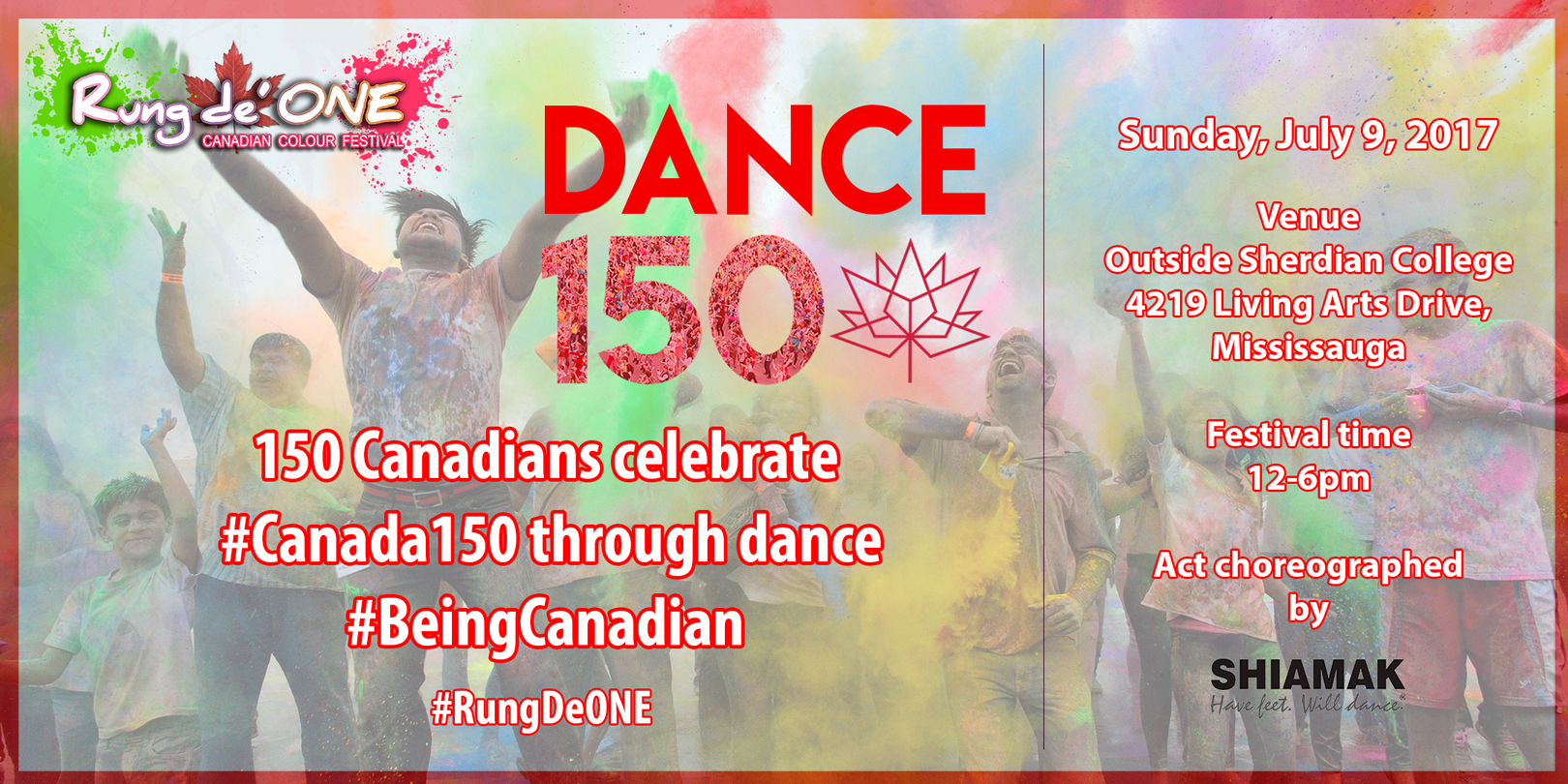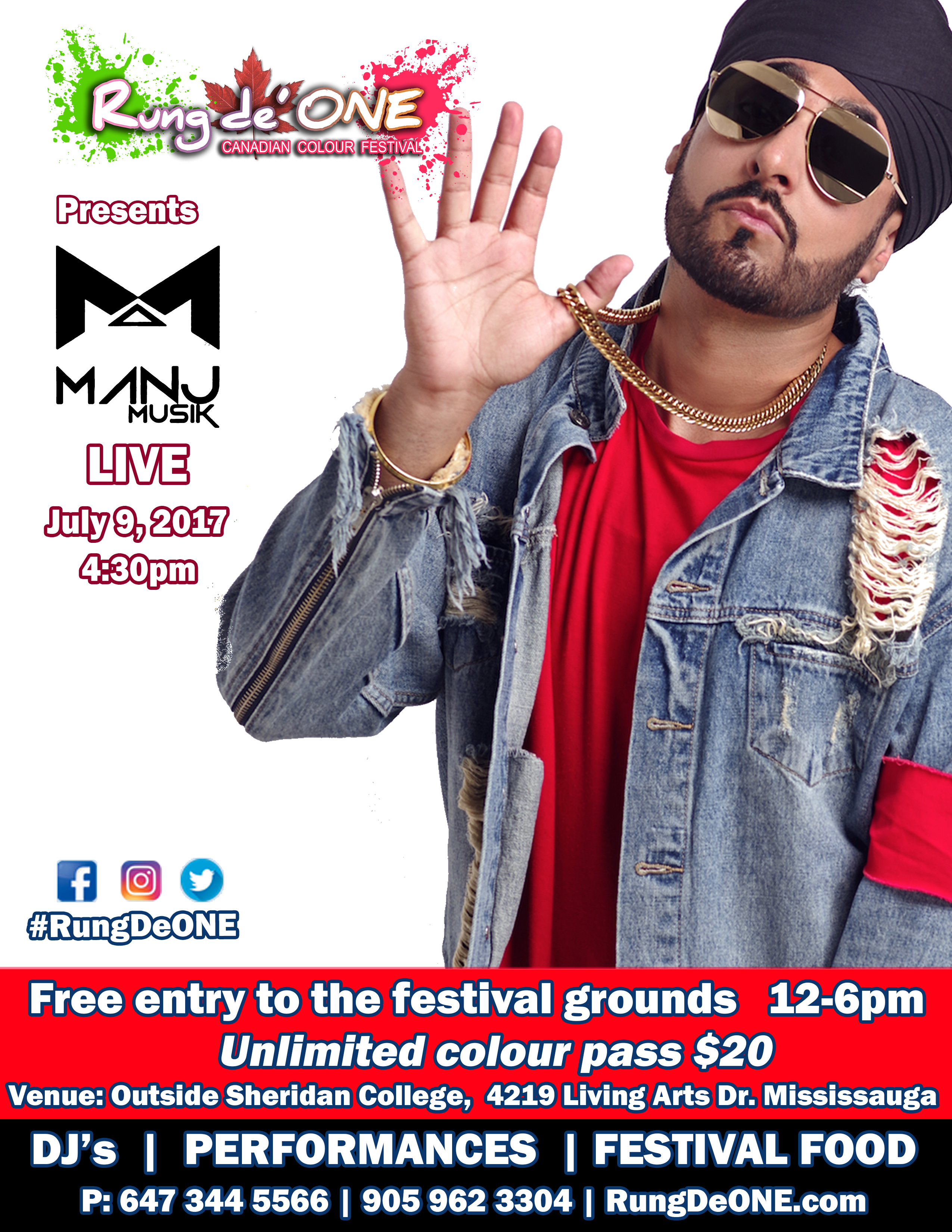 A Media Works and PGA International initiative